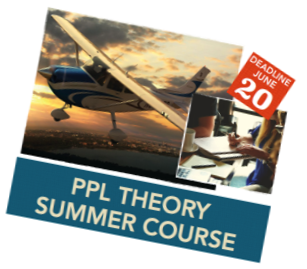 The theory is about twice the requirement of PPL and the practical flying requires a more structured attitude than the average VFR pilot is used to.
THEORY:
80 hours of instruction divided into two blocks, covering seven subjects. Expect the course to take about three months.
Normally runs as saturday-sunday intensive classroom sessions, every third weekend, plus home studies. This has proven to be the most efficient and popular schedule for "out of town" students and it's easier on the family.
FNPT I:
The course includes 15 hours of FNPT I (simulator) training.
PRACTICAL TRAINING:
Comprises 30 hours of actual aircraft training. If you have documented 5 hrs of Instrument time normally included in a PPL, you may credit this. Included is an extended navigation flight to central/south Europe. You pick where to go.
ENTRY REQUIREMENTS:
Valid PPL(A) with SEP and 50 hrs of cross country.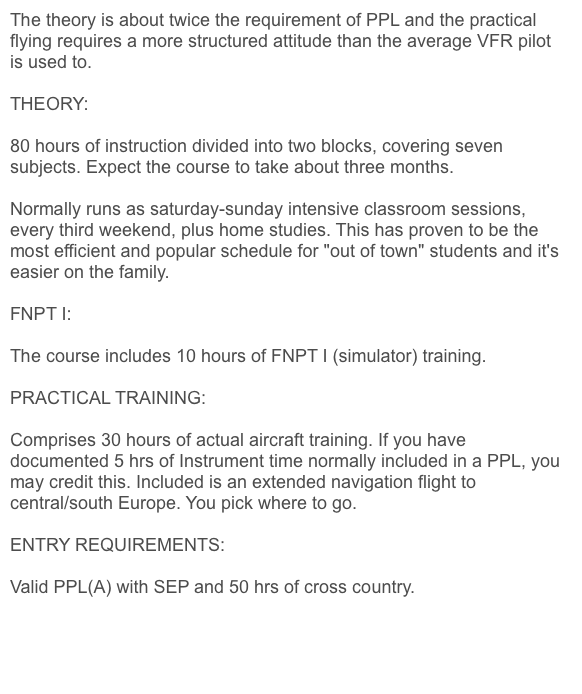 COMPETENCE BASED INSTRUMENT RATING