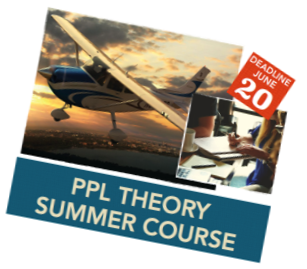 Prices in Swedish Kronor and subject to change without notice
THEORY
ATPL - Distance Learning
ATPL - Classroom Learning
FI - Flight Instructor
PPL - Private Pilot License
CB IR - Instrument Rating
PBN - Precision Based Navigation
ME - Multi Engine Rating
NQ - Night Qualification
PRACTICAL - Includes instructor
FNPT I (simulator)
Cessna 172
Piper Arrow PA28R
Piper PA-31 Navajo
Time Building Cessna 172 (no instructor)
COMPLETE COURSES - Includes theory*
PPL - Private Pilot License
NQ - Night Qualification
CPL - Commercial Pilot License
FI - Flight Instructor
Aerobatics
CB IR SE - Instrument Rating Single Engine
CB IR ME - Instrument Rating Multi Engine
VFR - Multi Engine Class Rating
VFR+IFR - Multi Engine Class Rating
CPL+IR+ME - Practical Course (incl. ME theory)
*Complete courses are calculated for minimum required flighthours, be aware that you might need more hours to meet required standard for skilltest. CPL requires ATPL theory and is not included in complete course price.
You pay your theory fee upfront and your flight lessons at the end of the day of instruction. We do not charge for acceptance tests, information meetings, etc. Students who has paid and attended a theory course with us can always re-join the same courses as "refresher student", free of charge, if seats are available!
Not included in prices above:
Skill test (including cake)
Landing fees abroad
Blocktime (15 min per flight)
Increased fuel prices abroad
Handling agents abroad
Hotel, food and taxi when overnighting, during for example, IR nav flight.
Flight hrs
included:
45
5
15
30
12
45
50
5
15
55
50 000
120 000
26 300
16 500
16 500
5 000
5 000
2 000
900
1 690
2 250
4 500
1090
92 550
11 450
33 750
77 000
25 000
97 500
128 500
26 500
71 500
182 000