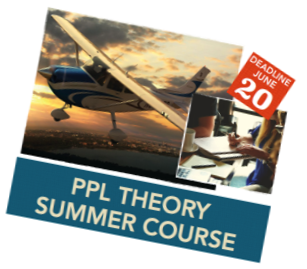 Flight Instructor courses focuses on Human Performance and Limitations and pilot-studets briefings.
The practical courses are intended for pilots that follow the theoretical courses. The theory is based on PPL(A) syllabi. The practical flying requires a more of a structured attitude than the average VFR pilot is used to.
THEORY:
125 hours of instructor led instructions and students lesson presentation. The courses normally runs as saturday-sunday intensive classroom sessions every third weekend plus home studies. This has proven to be the most efficient and popular schedule for "out of town" students and easier on the family.
FNPT I:
The course uses a maximum 5 hours of FNPT I (simulator) training
PRACTICAL TRAINING:
The training comprises 30 hours of actual aircraft training of which 25 hours shall be dual flight instruction.
ENTRY REQUIREMENTS:
200 hours of flight time of which not less than 100 hours shall be pilot-in-command (PIC)
If holding an ATPL(A) or CPL(A), or if holding a PPL(A), 150 hours PIC.
Met the theoretical knowledge requirements for a CPL(A).
Completed at least 30 hours on single-engine piston powered aeroplanes of which at least five hours shall have been completed during the six months preceding the pre-entry flight test.
Received at least 10 hours instrument flight instruction of which not more than five hours may be instrument ground time in a flight simulator or FNPT.
Completed at least 20 hours of cross-country flight as PIC, including a flight totalling not less than 540 km.
Passed a specific pre-entry theoretical and practical flight test to the school´s standards within the six months preceding the start of the course.
An applicant for a flight instructor rating shall be at least 18 years of age.
An English language proficiency level 5 as written in the applicants license shall suffice.