ATO UNDER EASA PART FCL
SE.ATO.0030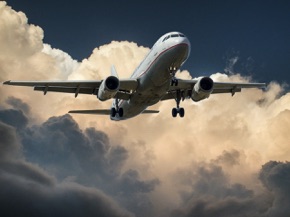 Prices in Swedish Kronor and subject to change without notice
THEORY
ATPL - Classroom Learning
COMPLETE COURSES - Includes theory*
CPL - Commercial Pilot License
CBIR SE - Instrument Rating Single Engine
CBIR ME - Instrument Rating Multi Engine
VFR - Multi Engine Class Rating
VFR+IFR - Multi Engine Class Rating
CPL+IR+ME - Practical Course
*Complete courses are calculated for minimum required flighthours, be aware that you might need more hours to meet required standard for skilltest. CPL requires ATPL theory and is not included in CPL complete course price. Variable costs such as block time for IR lessons, late cancellation or other penalty fees etc. are on-top costs and not included in course tuition.
PRACTICAL FLIGHT LESSONS - Including instructor (per hour)
Cessna 172
Piper Arrow PA28R
Beech Baron B55
FNTP1 (simulator including instructor)
TIME BUILDING - Excluding instructor
Cessna 172
Piper Arrow PA28R
Beech Baron B55
GROUND SCHOOL (additional theory instruction)
Not included in prices above:
Room & Board
Books & Materials (except ATPL theory)
Authority fees & Medical
Skill test (and the traditional cake!)
Landing fees abroad
Increased fuel prices abroad
Handling agents abroad
Hotel, food and taxi when overnighting, during for example, IR nav flight.